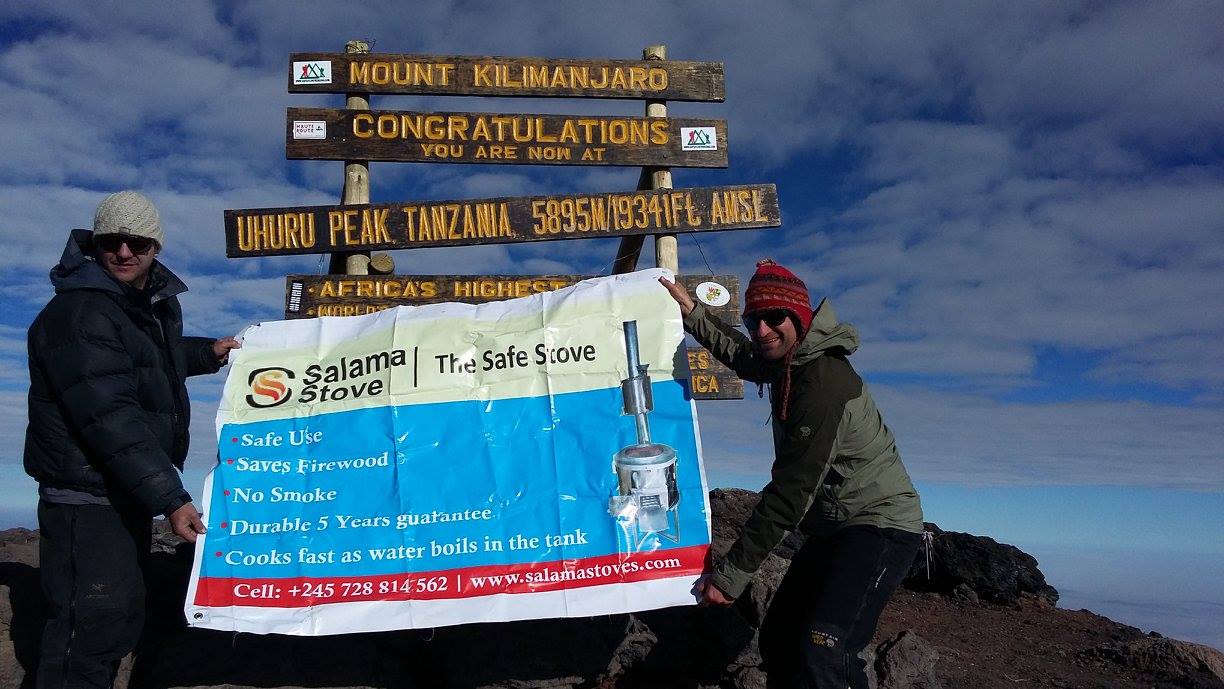 KILIMANJARO HIKE FUNDRAISER FOR SALAMA STOVES
My name is Todd. Ever since I can remember, I've been passionate about hiking, exploring and travelling. I love challenging myself and have climbed peaks throughout the world. For a decade I have been working in countries across Africa, South Asia and the Caribbean, delivering field studies and projects to do with stoves ... Yes, stoves! Because while in the US and Europe cooking and heating are as easy as turning a dial, in many other parts of the world they can mean years of inhaling dangerous smoke and risking debilitating burn injuries.
For this reason, starting on August 30th, I will be climbing Mt Kilimanjaro - Africa's tallest peak - with my friend Jamin Silverstein. We will be raising funds for Salama Stove, an organization that produces safe, clean burning stoves in Kenya.
The Salama Stove is designed to minimize the risk of burns and reduce toxic smoke (which causes respiratory diseases, eye problems and cancer) as well as saving Kenyan families some precious time and money by increasing fuel efficiency.
We Did It!
We raised over $6000 from our hike! Very many thanks to everyone who contributed to our adventure. As a result we will be able to donate more Salama Stoves to the families of victims of burns in the home. Thank you.
See our pictures below.